Get Involved
We believe everyone in the Sun Devil community can get involved, whether they are a local business owner, student-athlete, or just a fan of Sun Devil Athletics. Connectivity is the key and we're here to provide that.
Sun Devil Alumni Worldwide
Alumni Living In The Valley
ASU Alumni Remain In AZ After Graduation

Our Mission
ActivateASU was established to connect the local business community with the broader ASU community, in order to create economic opportunities for all.
Create Opportunities
Connect local businesses with current student-athletes to help facilitate economic opportunities.
Increase Engagement
Partner with local businesses to provide discounts and specials in order to drive fan engagement and attendance at athletic events.
Resource Center
Host youth and community events such as sports camps or career fairs, to expose those groups to Sun Devils from a variety of career fields.
Thank You to the following businesses for leading the way in "Activating the Valley".
These local businesses are leading the way in supporting the ASU community. We're always looking to add to our network so if you know of a business that wants to get "activated" please let us know. Click on the map pins for business details.
Spaghetti Shack
Mellow Mushroom
Smashin' Devil
Food Truck
Available for Booking
Cactus Sports
Desert Auto Detailing
Real Change Starts With Us
When Sun Devils support Sun Devils, big things can happen. Many of the ways we can support ASU athletics off the field, can help provide the resources we need on the field. Do you know of a business or non profit organization that supports ASU? Let us know and we'll get in touch with them.
The next upcoming event will be announced in the near future.
Resources
If you'd rather get involved in a different way, our friends below offer a variety of ways to give. If you don't know what makes the most sense for you, just contact us and we'll help you get involved, however you want to get involved.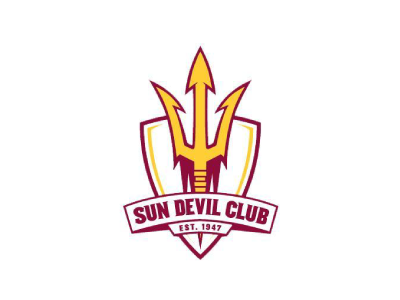 Sun Devil Club
The Sun Devil Club is the primary fundraising arm for Arizona State University Sun Devil Athletics.
Is ActivateASU affiliated with Arizona State University?
No. ActivateASU is a third party community organization that is not affiliated with Arizona State University.
How is ActivateASU governed?
ActivateASU is led by a volunteer Executive Director, with oversight and advice offered by a volunteer board of directors. The board offers strategic advice in communications, execution of the mission, and assists by making connections with local businesses.
What does it mean to be an ActivateASU business or athlete?
By being an ActivateASU Partner or Athlete, it means you have verbally expressed your interest in being introduced to one or the other to talk about potential economic opportunities.
Is ActivateASU a "NIL collective"?
No. ActivateASU is a community organizaton that seeks to connect local businesses with the broader ASU community. This does include facilitating NIL opportunities for athletes, but we do not represent or negotiate on behalf of student-athletes or businesses, and the terms of any potential NIL deal that does get executed are not disclosed to us. Additionally we don't seek, collect, or distribute cash to student-atheltes.
What is NIL?
NIL stands for "Name, Image, and Likeness" specifically referring to the use of an athlete's NIL through marketing and promotional endeavors. Student-athletes at NCAA institutions could begin monetizing their NIL beginning on July 1, 2021.
What are the NCAA rules regarding NIL?
Generally speaking, all NIL activities are permitted, as they follow these four guidelines:
There must be quid pro quo attached to an NIL deal essentially requiring a student-athlete to do an activity in order to receive compensation.
That activity cannot be tied to athletic performance such as statistical achievements, wins, or awards.
That activity cannot be contingent upon the student-athlete committing to the university that the collective supports or tied to enrollment.
Institutions do not provide compensation in exchange for the use of a student-athlete's NIL.
NCAA rules also require student-athletes to follow their state law.
Does Arizona have a state law governing NIL?
Yes. It can be found here:
Does ASU have a NIL policy?
Does ActivateASU solicit donations or collect money?
No. At no point do we intend to solicit donations from businesses or individuals.
Does ActivateASU work with perspective student-athletes?
No. ActivateASU only works with current student-athletes and does not engage with potential recruits or transfers.
Does ActivateASU do any other kind of work within the community?
Yes! We also partner with local businesses to offer discounts and game day specials in order to drive fan attendance and engagement. In addition, we partner with youth groups to offer sports camps, career fairs, and exposure to people in a variety of career fields.